Westwood Lake RV - Camping & Cabins
Westwood Lake RV - Camping & Cabins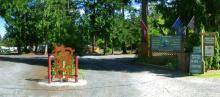 Westwood Lake RV - Camping & Cabins
Westwood Lake RV - Camping & Cabins
Overview
Westwood Lake Campgrounds is located next to Westwood Lake Park with safe swimming beaches and miles of well-maintained trails. The lake is well stocked with trout and has a ramp for small boats.
Our facilities include a recreation center, showers, laundry facilities and sanitary hook ups. We are on an easy accessed paved road just a short distance from the Nanaimo Parkway Hwy and Jingle Pot Rd, exit 18 intersection.
The campgrounds is family operated by Ian and Ronda Johnson and we would be pleased if you would stay and enjoy our website.